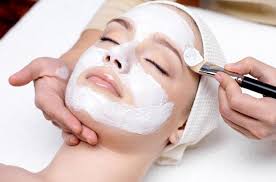 The first steps to slowing the aging process…
Visibility has offered DIBI of Italy products for all skin types since 2003…
Ever wonder how Italian women's skin looks so healthy, full-of-life, and utterly flawless? Visibility has the answer right here: a regular routine of facial treatments and daily care with great products. A skincare line that guarantees to energize, revitalize, and generally brighten the appearance of skin.
Our facials include: cleansing, exfoliation using a fine scrub, hydrating serum massage, gentle eye treatment, firming mask, and rich moisturizer. The high-quality products used in every facial treatment are effective and long-lasting. We have the same products available for sale to our clients. We cannot stop the aging process, but we can certainly s-l-o-w it down!
Premier Facial Treatments for women and men are – 65 min for $75.00

Teen Facial Treatments (for acne and rough skin) – 60 min for $55

Express Facial – 35 min for $50
Our NEWEST Facial Treatment – the "Express Facial Treatment" is ideal to jump start your skin. A quick and effective treatment is great for clients in need of skin care with limited time and money. It's an easy and economical way to introduce your skin to a regular routine of a quality treatment to keep your skin looking younger, clearer, and smoother! After three treatments, you will notice a difference in your skin immediately. The perfect treatment for everybody…just do it!
No matter which service you select, youthful, healthy looking skin requires maintenance!